Obituary for Robert Dunning Weaver
Robert Dunning Weaver, age 88, passed away and went to be with Jesus on March 11, 2018 in Auburn, CA, just four days shy of his 89th birthday. He went peacefully with his son and daughter-in-law by his side.

Bob was born March 15, 1929 in Pittsburgh, PA to his mother, Katharine Dunning. With a strong penchant for science at a very early age, he grew up with his eye on the target, something he remained focused on despite the Depression and many challenges growing up in rural America. He eventually attended Blackburn University and earned his Bachelor of Arts in Chemistry and Mathematics. While there, he met Donna Gale May. After graduating from Kansas State College, earning his Masters in Chemistry, he married Donna on the day of her graduation from Blackburn: June 1, 1953.

Bob and Donna's honeymoon was spent driving to Ridgecrest, California, where Bob started his electrochemistry career with civilian employment at the Michelson Laboratory of the U.S. Naval Ordnance Test Station at China Lake. He had a significant hand in the development of the Sidewinder missile (still used today throughout the world's respective military). While residing there until 1958, Bob and Donna fell in love with the Mojave Desert, which they shared with their children every spring break in later years.

From 1958 to 1967, having moved to Anderson, Indiana, Bob worked for General Motors Corporation as a researcher in their Delco Remy and Defense Research Laboratories. There he developed new battery systems for electric vehicles and space power systems. Moving to California, Bob and Donna brought their young daughter with them to Santa Barbara, where their son was born, to continue working within the electrochemical industry for GM. Then, in 1967, Bob started working for Stanford Research Institute (now SRI International) for a significant portion of his career in electrochemical, client-supported research, and battery systems. Later he took a job as project manager at Electric Power Research Institute (EPRI) to manage a variety of battery research and development projects with a focus on high-energy fused-salt load-leveling systems. He realized, though, that his real passion was working within the lab, so he was able to continue working for EPRI at SRI International to keep his experience hands-on.

Bob continued to provide consulting many years after his retirement, helping his friends and colleagues with their work. Over the course of his career, he has numerous publications, five patents in batteries and fuel cells, and an impact on science and the world that will have a ripple effect for many generations. Most of all, though, Bob enjoyed the lunches with his friends and colleagues for lively debates and discussions about science, world issues, and vanilla ice cream (of which he mastered in making his own recipe).

Moving three times in the late 60s and early 70s, the Weavers landed in Palo Alto to be close to SRI in Menlo Park. They were very active in supporting their children to attain the highest ranks in Scouting. Bob chaperoned many trips, from grade school to Boy Scouts and Girl Scouts, helping shape all the youngsters and guide them to make good choices. For over 19 years, Bob was a Palo Alto Police Reserve Officer, and while he helped keep the community safe from "perps", his most notable and easily recognizable post was directing the harried traffic for Stanford football games on the little traffic island of Embarcadero Road, dressed in full uniform with white gloves, at Palo Alto High School and the Town & Country shopping center immediately across from it.

As long as Donna was involved in training and guiding the Deep Peninsula Dog Training Club, Bob was also helping. Using his craftsmanship, he made many hurdles, dumbbells, ramps, and other items for the agility training of the dogs for the club's use. He could always be counted on to help lend a hand at events—any event, in fact—to ease the burden on others and set the example of an active community member.

An avid and accomplished whistler, Bob, by osmosis, taught his son to whistle, too. Bob could be heard whistling various classical music passages in nearly every venue, always perpetuating a level of underlying happiness that comes with someone willing to share their talents in such a way. "Whistle While You Work" took on literal meaning, and something those who worked in the somewhat quiet halls and labs of SRI International can attest to his doing. Classical music and opera was almost always heard emanating from his garage workshop while tinkering on any number of projects (woodworking, electronics, metal working, home repairs, etc.)

Married 59 years, Donna passed on January 15, 2012. Then, in 2014, granddaughter Cassandra (of Steve & Lisa) passed unexpectedly. Bob and Donna are survived by their two children, Linda (Geneva, IL) and Steve and his wife, Lisa (Auburn, CA). Bob's beloved cousin, Dorie, went to be with our Lord Christmas Eve, 2011. Grandchildren: Sara and Philip (Linda), and Nicholas (Steve & Lisa).

A memorial service will be held at Pioneer United Methodist Church (PUMC) at 11:00 AM on Saturday, March 24, 2018. Following the service will be a reception in the Fellowship Hall of PUMC. The church is located at 1338 Lincoln Way, Auburn, CA 95603.

In lieu of flowers and in consideration of Bob and Donna's love for dogs, a tax-deductible donation can be made to Canine Angels Service Team (CAST) at the following link: https://www.givedirect.org/give/givefrm.asp?CID=12146. CAST raises and trains exceptional dogs for children with special needs, promoting the child's independence and providing a better quality of life through a canine connection. Their web site is www.canine-angels.org.


The family wishes to thank Creekhaven Gardens who lovingly took great care of Bob for the past few years, Pioneer United Methodist Church, Sutter Hospice, and all family and friends for their support. Bob will be sorely missed by her husband, children, family, and friends in Auburn (15 years), Palo Alto (31 years), and all other residences throughout the years.
To send flowers or a remembrance gift to the family of Robert Dunning Weaver, please visit our Tribute Store.
Events
Event Information
Service Information Pending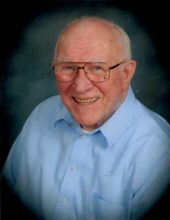 Thank you for sharing your
memory of Robert
Provide comfort by sending fresh
flowers from our local florist.
No thanks, please don't show me this again.