Obituary for Fredric Allen Arp
Fred Arp, a member of the UC Davis football coaching staff for 41 seasons and the only assistant coach ever to earn induction into the Cal Aggie Athletics Hall of Fame, passed away Wednesday at the age of 73.

The Aggie football program champions three major feats from its history: 37 consecutive winning seasons, 20 straight conference titles and 18 NCAA postseason appearances. Arp is the only member of the program whose career spanned all three accomplishments. A former transfer from the University of Nevada, Arp lettered only the 1965 season at UC Davis before learning that a heart condition would sideline him for his senior year.

Arp transitioned to the coaching staff, first as the head freshman coach, then later as the defensive line coach, a position he held until his retirement in 2007. Arp only missed one season during that span, when he attended graduate school at the University of Northern Colorado. And in the other years, he missed only one game – for the birth of his son.

Bob Biggs holds the unique distinction of being a player during Arp's tenure, then an assistant coach alongside him, then as a head coach who boasted the beloved D-line mentor on his staff. As Biggs said during Arp's Hall of Fame induction:

"He epitomized what Aggie Pride is all about, which is really about character and integrity. It's one thing to give lip service to character and integrity, it's another to live it, breathe it, preach it, learn by it. And I think that's what he did. He believed in it, it was part of who he was, it's in the fiber of who Fred Arp is. That's what made him special, and that's what made people who played for him special, because they were part of something bigger than themselves. And Fred was the person who would make sure that people understood what that really meant, and consequently, they just played their hearts out for him."

Like many on the UC Davis football staff, Arp was relatively soft-spoken as a coach. Although he demanded the most of them, he did not yell nor berate his players. The combination of this demeanor, plus the soothing shade cast by the Howard Way trees on the team's practice field, resulted in an enduring nickname for Arp's defensive line corps: Club Fred.

That moniker became the perfect description for the culture and atmosphere Arp created. He treated his players well, and in turn, they treated him well – both with respect and in on-field results. Six of his defensive linemen earned first-team All-America honors, with three more earning Academic All-America or NCAA Postgraduate Scholarship Awards. Six are now members of the Cal Aggie Athletics Hall of Fame. A total of 35 garnered first-team all-conference nods.

"The Aggie D-Line has always been a unique position on the field, and this is 100 percent because of Fred," said Dr. Robby Flannery, who starred at defensive tackle for Arp from 1996 to 1999. "We were called Club Fred because everyone else on the team saw us doing 'Shade Drills,' and thought we had it easy. In reality, Fred knew we would perform on Saturday, so he figured he didn't need to 'toughen us up'. He always respected his players, and the feeling was mutual. We got the privilege of Club Fred and Shade Drills because the Aggie D-Line was going to leave it all out on the field come Saturday."

Off the field, Arp stood as an unofficial historian for the Aggie football program, especially after the passing of former sports information director Jim Doan. He continued the tradition of naming the "All-Decade" teams in the 1990s and 2000s. In the 1990s, he assumed the responsibility of producing the team's annual highlight film. Even after his retirement, Arp remained with the program as an advisor, and became instrumental in scheduling high-profile opponents during UC Davis' early ascension as an NCAA Division I member.

"There have been many legends responsible for the legacy of Aggie football, but none greater than Fred Arp," said current UC Davis head football coach Dan Hawkins. "A former athlete, and coach of over 40 years, Fred and his wife Jane have been life long contributors to Aggie Pride. We will miss Club Fred, the Shade Drill, and his presence at nearly every game in the last half century. We will continue to honor Coach Arp as we move forward with Aggie football."

"Fred fostered a culture around a strong work ethic, sense of humility, love for football, and love for each other, which inadvertently manifested in all of us loving him," said Flannery. "We always played with all we had on Saturdays because we wanted to win; however, a significant part of that desire came from our wanting to impress Fred. Jogging off the field after a big sack and looking at Fred for that nod of approval is what Club Fred was really all about: mutual respect and love for each other."

While all of his fellow UC Davis coaches and players heaped praise upon him throughout his career, Arp began earning accolades from outside the program near the end of his career. He won a National Football Foundation Contribution to Amateur Football award in 2000, the AFLAC National Assistant Coach of the Year nod in 2002, and an All-America Football Foundation Top Assistant Coach accolade in 2008.

Arp's contributions to UC Davis intercollegiate athletics were not limited to football, either. He and his wife of 51 years, Jane, have a long history of philanthropic support to the university, with the Arp Family Foundation providing gifts for such projects as Aggie Stadium and the ICA weight room. During the Aggie Auctions of the late 1990s and 2000s, Arp donated countless pieces of sports memorabilia from his own personal collection, in an effort to support the popular fund- and friend-raising event.

Arp is survived by Jane and their only son, Ben. Information about services will be available shortly. A celebration of Fred's life is currently planned for the day of the Sept. 8 home game against San Diego, which coincidentally was the opponent during Arp's final game as a coach.
To send flowers or a remembrance gift to the family of Fredric Allen Arp, please visit our Tribute Store.
Events
Event Information
Services will be set for a future date to be determined.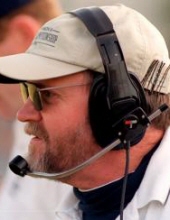 Thank you for sharing your
memory of Fredric
Provide comfort by sending fresh
flowers from our local florist.
No thanks, please don't show me this again.